Muenster ISD
Parent Teacher Organization
This is a partnership whereby the teachers, parents, students, and families come together to benefit the school and community. Think of it as a cooperative of teachers and parents where the students benefit.
What does PTO do for Muenster ISD?
The Muenster PTO is an organization dedicated to helping the students, teachers, staff, and the school overall. The PTO operates the concession stands and uses the funds generated to provide
pizza parties
refreshments at awards banquets
the arts and crafts show
popcorn at open house

teacher requests
items for the well being of the school such as
the lighting system in the cafetorium

sound system for football field

furniture for new Junior High Library

reading program (Mindplay) for elementary

a scholarship to a graduating senior
Check out what else we have been up to-
Co-Presidents - Holly Mullins 940-736-7907 hmullins@muensterisd.net
Marcy Mullins 940-768-8570 mkm@ntin.net
Treasurer- Billie Grewing 940-736-4381 tbgrewing@hotmail.com
Secretary- Kay Schroeder 940-736-5144 alexandkay@live.com
Public Relations- Caitlyn Klement 940-443-0080 caitlynklement@gmail.com
Football Volunteer Coordinator- Shirley Stewart 940-736-4314 srstewart@ntin.net
Basketball Volunteer Coordinators-
MC Fuhrmann 940-872-7668 mc_resner@yahoo.com
Jennifer Hesse 940-736-0360 jenhesse@hotmail.com
Want to help in the concession stands???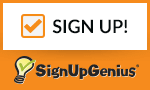 Meeting schedule -
PTO meetings are the Second Tuesday of the month
Next Meeting Tuesday September 12. Please join us!!!!!
Everyone is welcome!!!